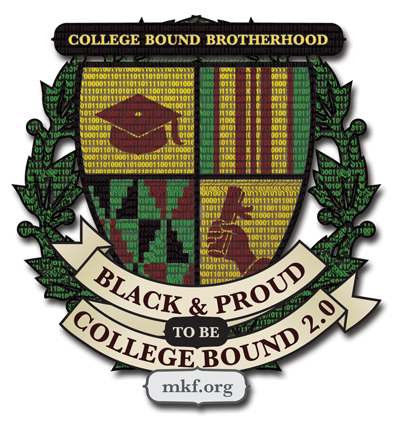 A College Readiness Conference for Black Males
Saturday, March 17th, 2012
2050 Center Street Berkeley, CA 94704
Opportunities for students to engage with technology!

Sessions on SAT/ACT, A-G requirements, STEM, and more!

Transcript Evaluations by Counselors (bring YOUR transcripts!)

Raffles, prizes and giveaways!

Breakfast and lunch will be provided.
This one-day convening will highlight the crossroads of
education and
technology, focusing on tech tools and careers! Students will learn about and test various tech apps that can meet their academic needs and further their preparation for college. Additionally, students will meet black tech industry professionals who have developed innovative apps and are creating pathways for future black entrepreneurs in technology.
Through the College Bound Brotherhood, the Kapor Foundation seeks to expand the number of African American young men in the Bay Area who are prepared for a college education.

We support organizations that provoke social change in communities of color en route to equality.